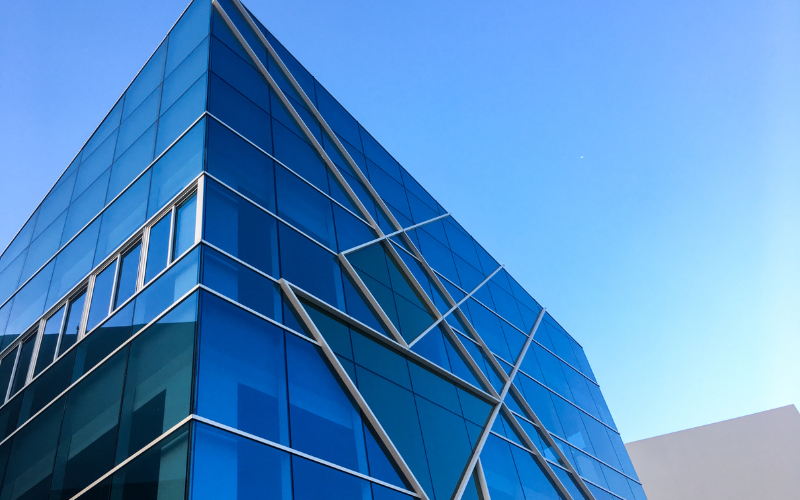 Exquisite Three-Bedroom Penthouse at Spottiswoode Residences Available for $5.38 Million.
Overview
Experience luxurious living in this remarkable three-bedroom penthouse in the prestigious Spottiswoode Residences. The spacious 2,486 sq ft property on the 36th floor is currently listed for sale at $5.38 million, which translates to $2,164 per square foot (psf) on the floor area. This owner's sale presents a unique opportunity for discerning buyers to own an exquisite real estate in District 2.
Striking Duplex Design and Features
The penthouse's innovative duplex design offers an exceptional blend of luxury and comfort. On the upper floor, the roof terrace boasts ample space for a jacuzzi and open-air decks that provide breathtaking views of Tanjong Pagar and Keppel docks. The upper floor also includes an en suite junior main bedroom with direct access to the outdoor deck.
The lower floor houses an en suite main bedroom, a third bedroom, and a shared bathroom. The well-appointed kitchen leads to a small service yard, a toilet, and a bomb shelter. The dining and living areas seamlessly flow together, connecting to a sheltered balcony offering additional relaxation and entertainment space.
This exclusive property is being sold with an existing tenancy due to expire at the end of August.
Prime Location and Amenities
Located at Spottiswoode Park Road in District 2, Spottiswoode Residences is a distinguished freehold development by the esteemed UOL Group. This 351-unit project, completed in 2013, features a diverse mix of unit types, including predominantly one- and two-bedroom apartments, 25 three-bedroom units, and seven exclusive penthouses. The development enjoys a strategic position on the fringe of the Central Business District (CBD), providing residents with the benefits of urban living while maintaining a serene atmosphere.
Residents enjoy easy access to the Singapore General Hospital at Third Hospital Avenue and other medical institutions such as Outram Community Hospital, National Heart Centre, and Duke-NUS Graduate Medical School on the SGH Campus.
Exceptional Connectivity
Spottiswoode Residences is well-connected through nearby public transport and road networks. Outram MRT Interchange Station is less than 300 meters from the condominium, serving the East-West, North-East, and Thomson-East Coast Lines. The upcoming Cantonment MRT Station, part of the Circle Line's last phase, is less than 200 meters away and is expected to be operational in 2026.
Surrounding Developments
The property is surrounded by various public and private residential developments, including the 50-story Pinnacle @ Duxton on Cantonment Road, Spottiswoode Suites and Spottiswoode 18 on Spottiswoode Park Road, and the soon-to-be-completed Sky Everton on Everton Road. The charming conservation houses on Blair Road and Everton Road are also nearby, adding to the rich architectural landscape.
Investment Potential
When Spottiswoode Residences was launched in November 2010, it received overwhelming interest from buyers. The developer sold 130 (87%) of the 150 units initially released for sale, and within three weeks, a total of 275 units (78% of the total number of units) had been purchased. At the time, prices ranged from $1,720 psf to $2,150 psf. The penthouse unit now on sale was bought from the developer for $4.58 million ($1,842 psf) in December 2010.
The property's competitive pricing, luxurious features, and prime location make it an attractive investment option. In addition, prices at Spotthouse Residences are on par with surrounding freehold properties built in the 2010s. For instance, Spottiswoode 18, completed in 2014, has an average price of $2,120 psf, while Spottiswoode Suites, completed in 2017, has an average price of $2,236 psf.
Recent Transactions and Market Trends
In 2022, Spottiswoode Residences witnessed ten resale transactions. These sales ranged from a 603 sq ft one-bedroom unit on the 32nd floor that fetched $1.3 million ($2,157 psf) in September to a 936 sq ft two-bedroom unit on the 17th floor that changed hands for $2.17 million ($2,317 psf) in December.
The most recent sale of a penthouse unit at Spottiswoode Residences occurred in March 2021, when a 2,906 sq ft, three-bedroom duplex was sold for $5 million ($1,720 psf). This unit had been bought from the developer for $4.25 million ($1,462 psf) in November 2014.
Based on a tabulation of resale caveats by EdgeProp Singapore, Spottiswoode Residences commands an average price of $2,175 psf, making it an attractive investment opportunity for potential buyers.
Auction Details
The three-bedroom penthouse at Spottiswoode Residences will be put up for auction on April 26 by Singapore Realtors Inc (SRI). Interested buyers are advised to keep an eye on the auction details and prepare to seize this exceptional opportunity to own a luxurious penthouse in the heart of District 2.
In Conclusion
The Spottiswoode Residences penthouse presents a unique opportunity for potential buyers to invest in a property that offers luxury, comfort, and excellent connectivity. Its prime location in District 2 and its competitive pricing and strong market trends make it a beautiful investment for those seeking a high-end property in Singapore.
Take advantage of owning this stunning three-bedroom penthouse at Spottiswoode Residences. Mark your calendar for the auction on April 26, and be prepared to bid on this exceptional property that promises a luxurious lifestyle in one of Singapore's most sought-after districts.